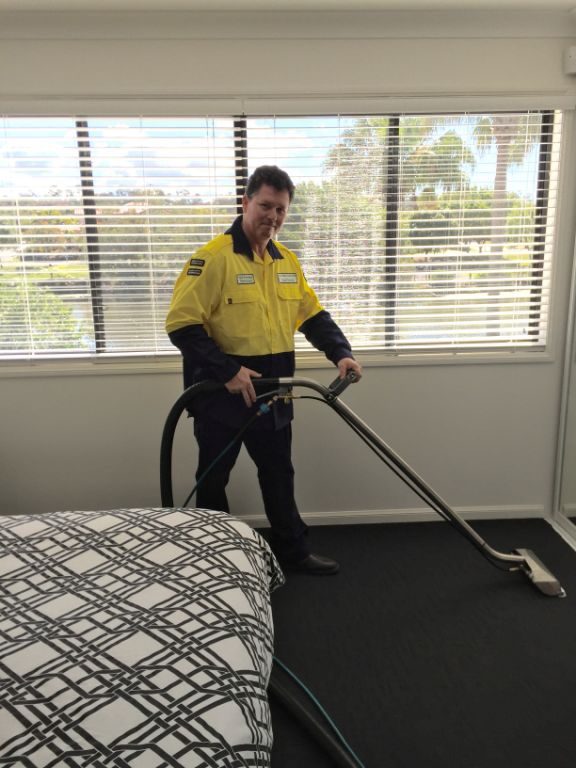 Carpet Cleaning
As the owner-operator my focus is to provide a professional service to my clients with the knowledge and understanding backed by my association with regular training in the institute of inspection cleaning and restoration certification (IICRC) so that I'm up to date with the latest technology of cleaning methods to provide to you the client. It's important to me to identify the carpet fibre and structure before we start to clean it, in case of damaging the fibre we are meant to be cleaning in as much as to using the right chemistry of products to remove soiling giving us the best results possible.
I have a number of options and techniques in servicing your carpet which I will advise you once I know what carpet fabric we are dealing with and your exceptions . Like any professional carpet cleaner I have a truck mount machine , portable machine and encapsulation method as well as bonnet cleaning.
I will undertake an inspection of the carpet and identify the carpet fabric, also any concerns about any problem areas you may have such as soiling and permanent stains.
Pre-Vacuum, I will pre-vacuum your carpet with an commercial vacuum cleaner because up to 74% of soiling can be in the carpet, this procedure can not be underestimated, because if you don't remove bonded and soluble dry soil from the fibres you are going to flush hot water into the carpet pile pushing the soil down deeper or even into the backing of the carpet.
Furniture moving, Sofa's coffee tables and chairs will be carefully moved if possible, Larger furniture such as beds and Buffett Cabnets are left under our regular pricing structure, furniture will be protected with foam blocks or tabs to prevent bleeding or colour transfer.
Pre-Spot, some spot's are pre-treated for maximum removal in a basic carpet cleaning service.
Pre-spray, traffic area's are treated with a traffic lane treatment.
Pre-groom, your carpet will be pre groomed with a carpet rake, broom or a rotary machine to agitate the product solution with the carpet fibre depending on the amount of soiling.
Extract & Rinse, Once the soils have been loosened I will extract all soils and product solutions either by truck mount or portable extractor at a psi of around 250-350 psi, No need of a massive amount of psi or water pressure as to much water pressure will only flush more unwanted water into your carpet underlay which will result in longer drying time and possible unnecessary damage, this process needs to be regulated.
Neutraliser, pH Balance – Ideally when cleaning carpet I am looking to bring the carpet pH balance back to neutral which is around 6.5 to 7, this is mostly achieved with water extraction and rinse process or a post spray will be applied to attain balance.
Post Spot Treatment, If any spot or stain is Not removed in this regular process, Specialty Treatment Technics maybe required resulting in Extra Time and Cost to the Client for this procedure or other such as colour dye.
Post Groom, The carpet is set to aid the drying process with the grooming rake or broom.
Speed Dry, An air mover maybe required to speed up the drying time, this is complementary if needed ( usually in the winter months).
Post Cleaning Inspection, This is where I will walk through with you once the cleaning procedure is finished to explain any concerns you may have, and for my own satisfaction as this is a results based business.